Causes and risk factors of hemorrhoids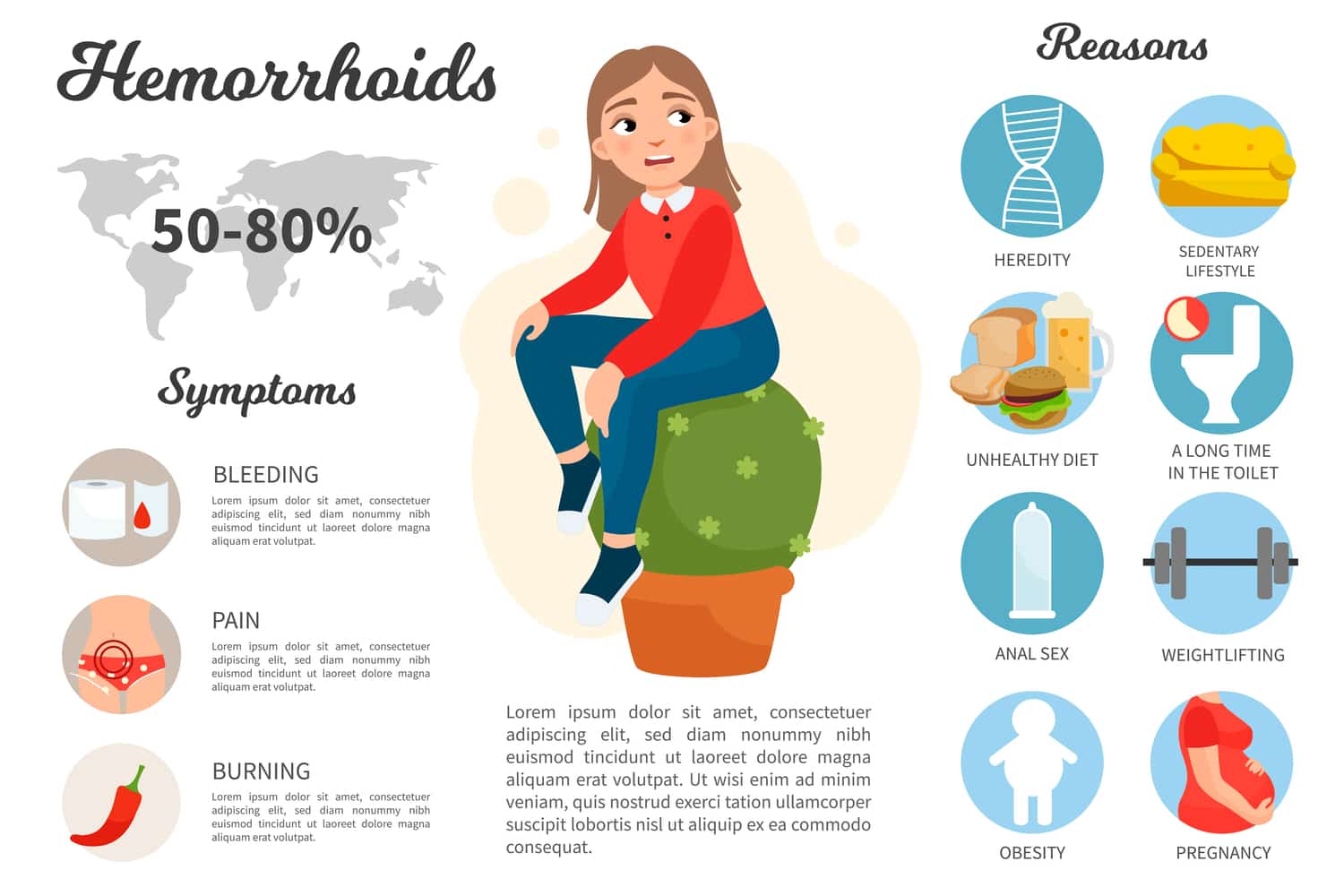 The exact causes of hemorrhoids are unknown. Hemorrhoids are a part of the natural human anatomy, but they become a problem when they swell. This swelling may occur due to increased pressure on the hemorrhoidal vessels. The following risk factors may predispose to the condition:
Prolonged straining
Bowel disturbances, either constipation or diarrhea
Diet with low fiber content causes small-sized stools, which causes more straining during defecation.
Pregnancy; Enlarged uterus increases the pressure on the hemorrhoid vessels and causes or increases their swelling. Also, during pregnancy, the hormonal changes may weaken the supportive muscles of the rectum and anus.
Ascites and intra-abdominal mass
Prolonged sitting on the toilet
Chronic cough
Obesity and lack of physical activity
Lack of erect position
Spinal cord injuries
Previous rectal or anal surgery
Colon cancer
Aging and positive family history
Genetic predisposition, such as the presence of hemorrhoidal veins without valves
Anal sex
Repeated lifting of heavy objects
All of the previous factors may cause or worsen hemorrhoids.