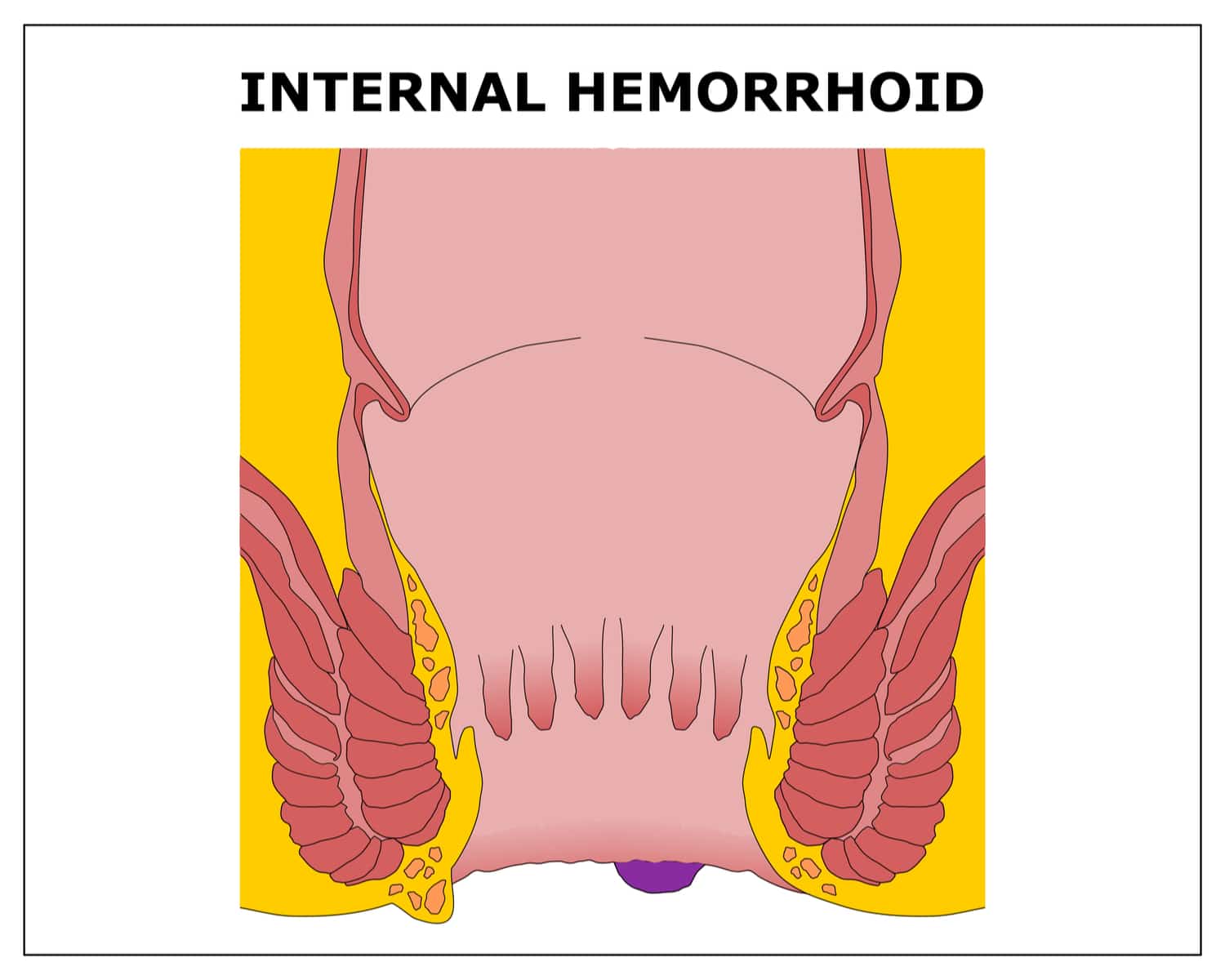 Internal hemorrhoids are present in the lower rectum, and this area has no cutaneous nerves that transmit pain; thus, it is usually a painless condition. The inflamed and swollen hemorrhoids have a thin wall, and the passage of hard stool against the hemorrhoids cause bleeding during or after defecation. Inflamed hemorrhoids also secrete mucous that irritates the skin around the anus and causes itching and burning sensation. Internal hemorrhoid may be painful when:
They become thrombosed or necrosed.
They prolapse through the rectum and anus, which causes muscle spasms in this area.
Internal hemorrhoids have four grades: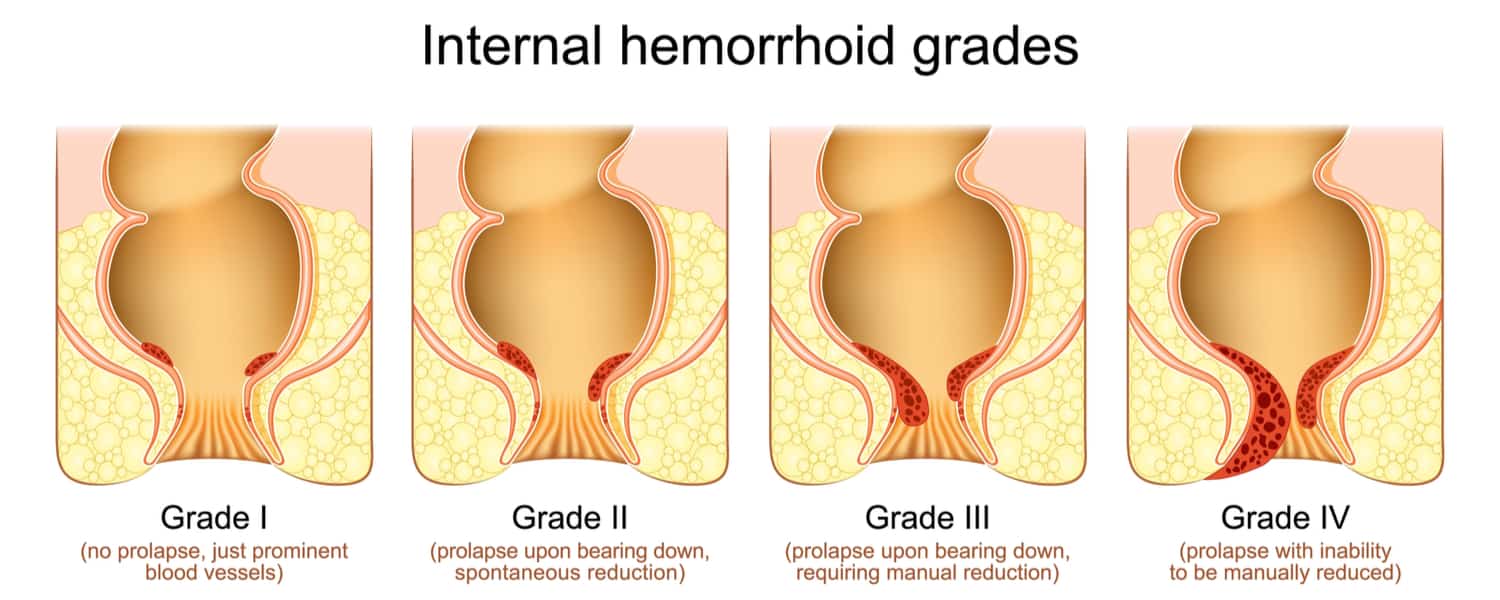 Grade 1: Just prominent hemorrhoids without prolapse
Grade 2: Prolapse occurs during straining with spontaneous reduction
Grade 3: Prolapse occurs during straining but requires manual reduction
Grade 4: Prolapsed hemorrhoids and the manual reduction can't reduce it
Hemorrhoids aren't a dangerous condition; life-threatening bleeding -or even bleeding that causes anemia- is rare. But, symptoms, such as rectal bleeding or perianal itching, and pain, require ruling out other more concerning causes.