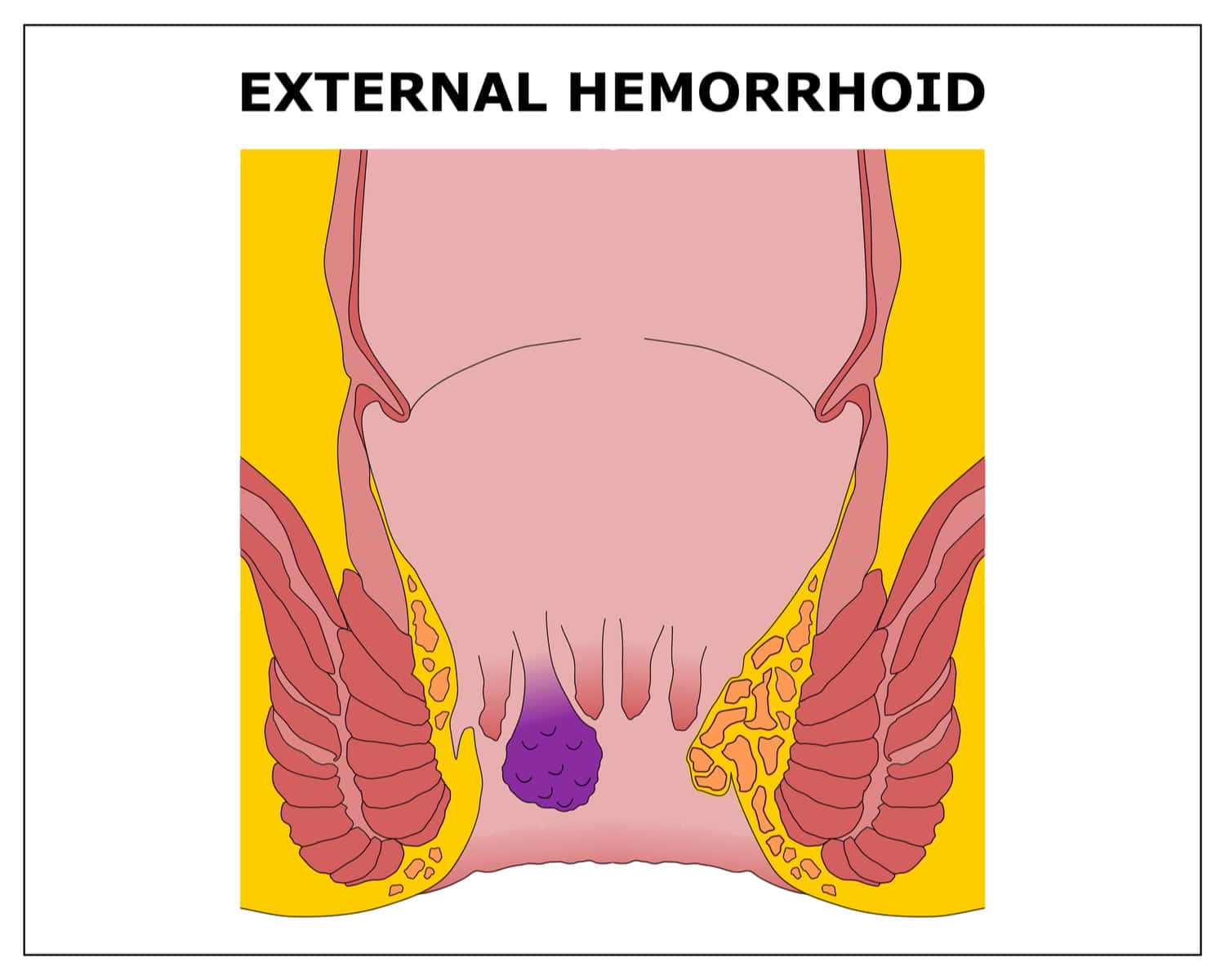 External hemorrhoids exist under the skin of the anus, which has rich innervation by pain fibers. The main problem of external hemorrhoids is when they become thrombosed. Thrombosis causes stretch of the anal skin and surrounding edema, which causes sudden severe pain and hard swelling around the anus. On rare occasions, thrombosed hemorrhoids may invade the skin and bleed. Also, external hemorrhoids cause perianal itching.
The pain resolves within a week, and the swelling may take a few weeks. But the stretched anal skin may persist as a skin tag or redundant skin. This redundant skin can cause hygiene issues.
Without excision of the hemorrhoids, treating thrombus doesn't prevent the pain recurrence, which reaches the rate of 40%.