Rubber band ligation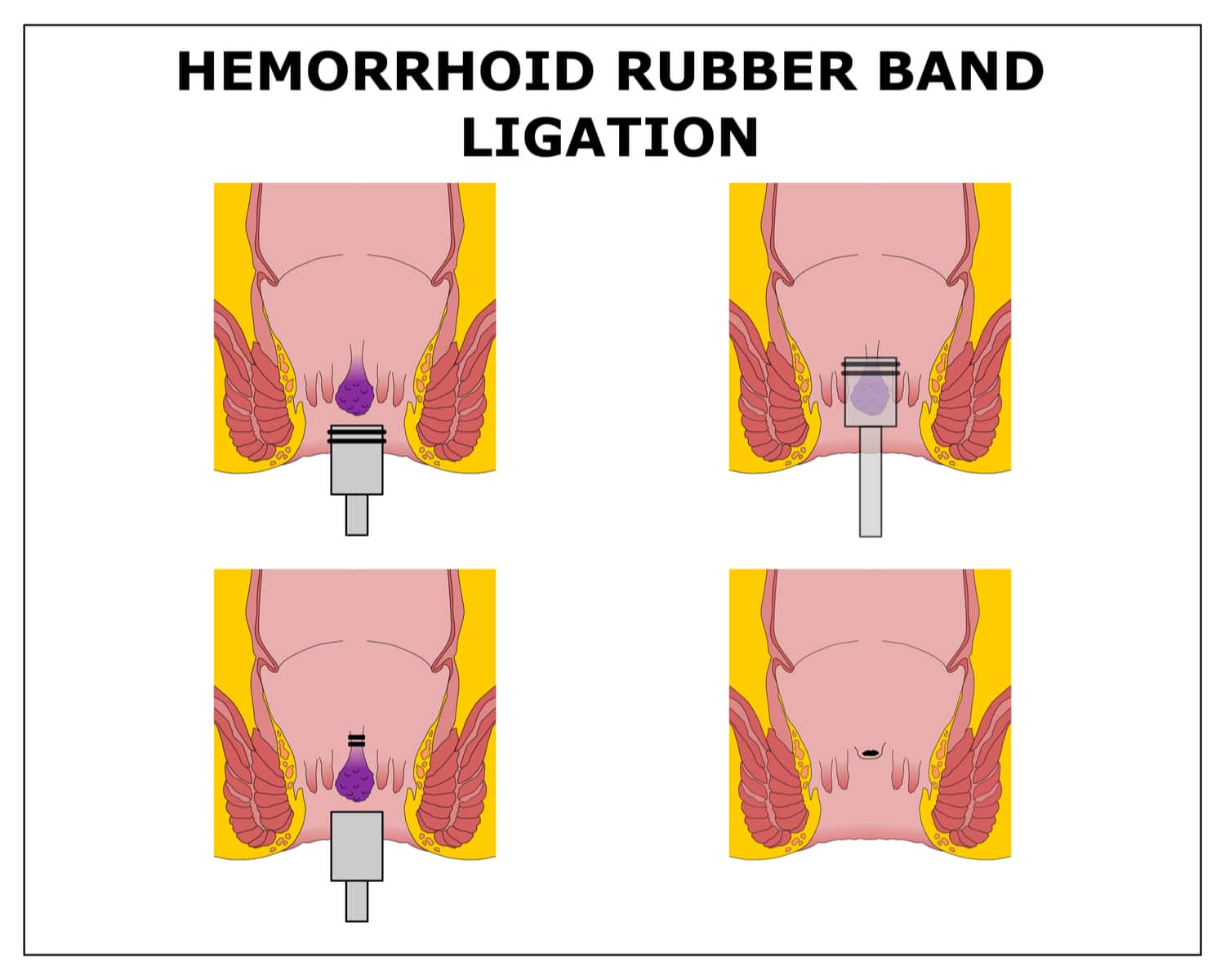 It is the best and the most commonly used procedure. In this procedure, the doctor applies a band to the hemorrhoid to cut off its blood supply. Banded hemorrhoid falls off within one week, leaving a scar. For complete treatment, the doctor may need to repeat this procedure.
Sclerotherapy
The doctor injects a sclerosing agent (like phenol) into the hemorrhoids. The vein of injected hemorrhoid collapses, and this hemorrhoid falls.
Other procedures are available, such as electrocautery, laser therapy, and infrared radiation. Your doctor will discuss with you which is the best for you.