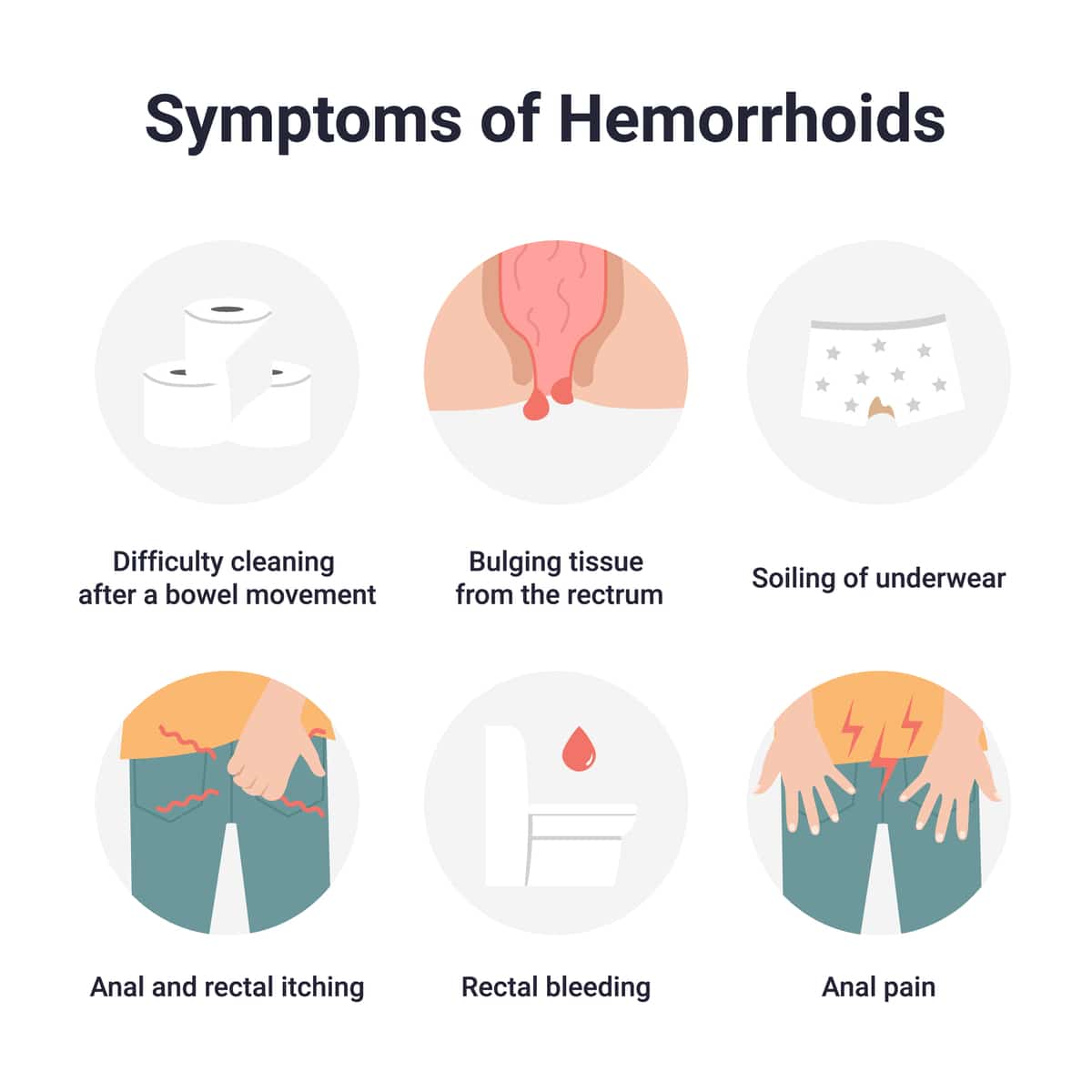 Most cases of hemorrhoids are asymptomatic. The most often symptoms are:
Painless bleeding
Anal pain and itching
Painful defecation
Itchy or painful swelling around the anus
Each patient show symptoms according to the type of hemorrhoids that he/she has. Hemorrhoids are external or internal, and each of these types shows a different presentation.