If one could guess symptoms that all people have experienced at one point in their lives, back pain would be one of them. We use our backs in everyday activities from walking to sitting to sleeping to lifting objects. Our backs and their structure are the reason we are able to stand on two legs, to begin with. Therefore, conditions that affect our backs cause severe distress and hinder all our daily activities. Back problems are not always severe, but the pain resulting from them is enough to make a healthy individual bedridden within days. Many patients may also -through misguided medical knowledge- think that they have cancer whenever they feel low back pain. In this article, we will discuss the causes of low back pain, how it is diagnosed, home remedies, and when you should see your doctor regarding your back pain.
Read Also:
Why is back pain common?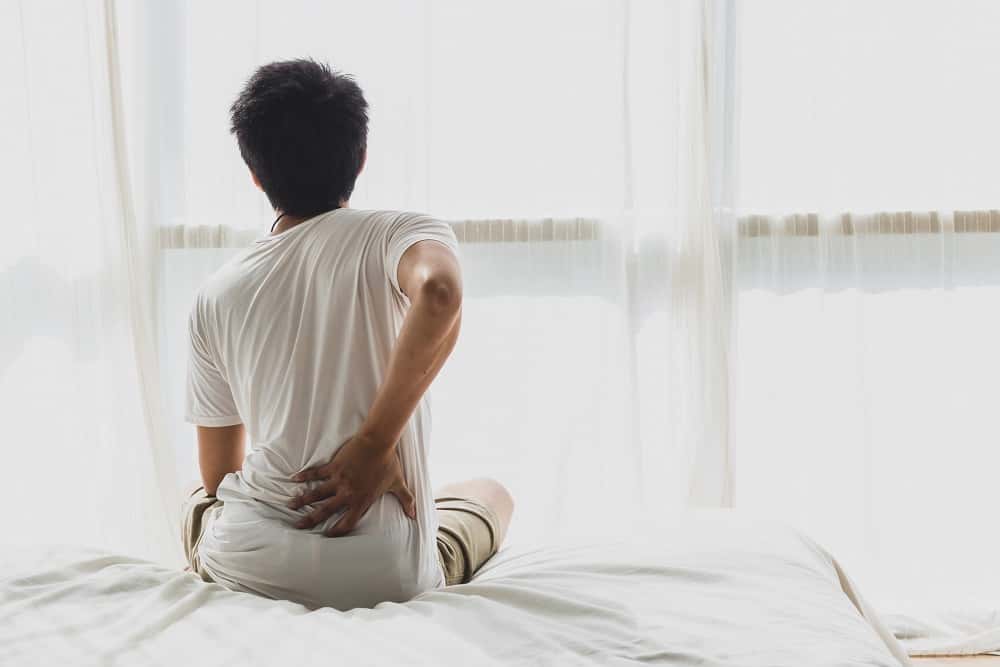 Back pain is very common because its causes are diverse. Most of those cases are mild and need no medical attention. They are, in fact, easily avoided with some healthy practices. However, one should know when to take things seriously and visit their physician regarding their back pain. In recent times and owing to our less-than-ideal lifestyle, our posture, and the long periods for which we sit, back pain has become a problem of all age groups. Patients as young as 20 now complain of chronic back pain. This new pandemic is slowly growing and should alert us to change our lifestyle and resort more to exercise. A healthy back is, after all, necessary for us to stay mobile for as long as possible.