Overview
Migraine is a type of headache but isn't the typical headache that most people experience. Migraine Headache occurs in recurrent attacks, involves one side of the head, and lasts from hours to days. The patient may experience a variety of symptoms before the attack (aura). In migraine attacks, the pain may be moderate or severe and interferes with life activities.
Migraine is a common condition; it affects about one billion people worldwide (about 15% of the population). It runs in families. It affects women more than men, but in some females, the condition gets better after menopause. It usually occurs between the age of 15 and 45 years.
Migraine has unclear aspects; scientists don't know its exact mechanisms and causes. It has some risk factors and triggers, such as gender, family history, stress, physical activity, and hormonal changes.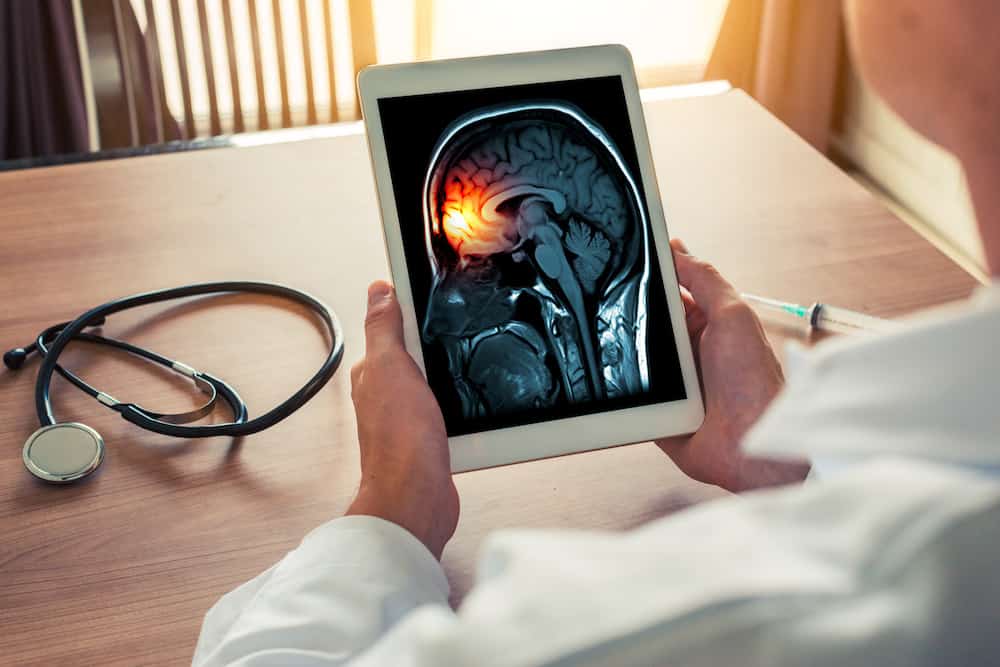 Migraine symptoms differ from one patient to another. In the classic form, the attack occurs in 3 stages: aura, migraine attack, and postdrome. Aura symptoms usually involve the vision, such as flashes of light or other visual disturbances, but other symptoms may occur. Then, the patient experiences a migraine headache, which lasts up to 3 days in severe cases. The migraine headache has specific features that we will discuss later. After the attack, the patient may feel tired in a postdrome stage that may last a day after the attack.
Migraine has two major types: Migraine with aura (classic migraine) and aura (common migraine). We have other types of migraines that we will discuss below.
Diagnosis of migraine depends on the history of the symptoms that you will tell your doctor. The doctor can diagnose the migraine by your medical history and family history. Your doctor may need to do a physical examination and some investigations (CT or MRI) to exclude other conditions, such as stroke and tumors.
There is no curative treatment for migraine. Your doctor creates a management plan that aims to reduce the rate of attacks and treat the symptoms when the attack occurs. The management plan consists of lifestyle modifications, prophylactic drugs, painkillers, and self-care remedies.
In this article, we will discuss the migraine in detail; we will cover the following questions about them:
What is the clinical picture of migraine?
What causes migraine, and what are its risk factors and triggers?
How can doctors diagnose this condition?
Is it curable, and how do the doctors manage it?